Rang Teras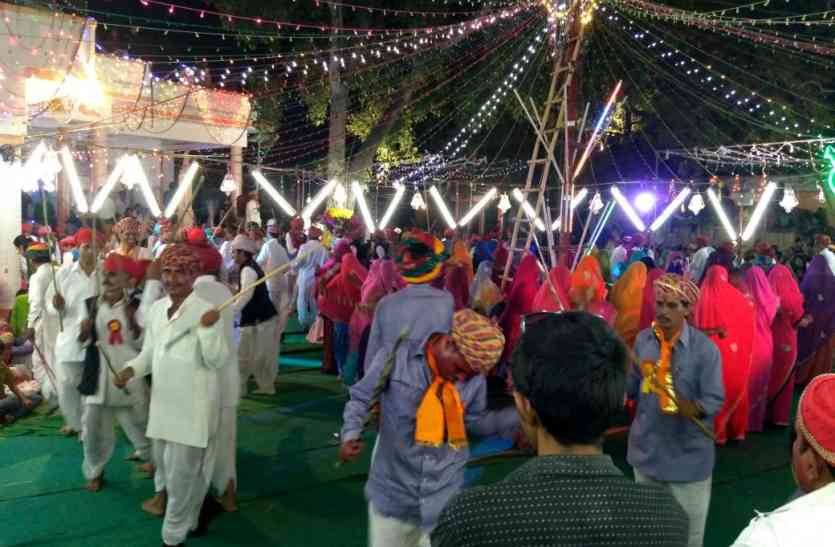 Rang Teras is one of the chief Hindu festival that is celebrated on the 'Trayodashi' (13th day) during the Krishna Paksha (the dark fortnight) of the Hindu month of 'Chaitra'. It is also referred as 'Rang Trayodashi'. The period of Rang Teras in other regions corresponds to the Krishna Paksha (the waxing phase of moon) in the Hindu month of Phalgun, that is, the months of mid-February-March in the Gregorian calendar.
Colourful processions and frenzies aptly describe the festival of Rang Teras. It some regions it is also observed as a part of Holi celebrations. Holi is a colourful Hindu festival that is celebrated on the Poornima (full moon day) during the month of Phalgun in Hindu calendar. Being a part of this significant festival, Rang Teras also celebrates the spirit of brotherhood. Rang Teras is observed with utmost fervour in the states of Madhya Pradesh, Uttar Pradesh, Himachal Pradesh, Gujarat, Rajasthan and Bihar to name a few.
Rang Teras 2021 is on April 09 Friday
The festival of Rang Teras is dedicated to Lord Krishna who is worshipped as Lord 'Srinathji'. In Nathdwara in the state of Rajasthan, this festival is observed with immense fervour. Devotees from all corners of the country come to visit the 'Srinathji' temple here during the period of Rang Teras. In Rajasthan's Udaipur region, Rang Teras is celebrated by the locals of the Rundera village with the performance of 'Ghair'.
Rang Teras is celebrated as a thanksgiving festival of the Indian farmers. On this auspicious day, the farmers pay homage to Mother Earth, for providing them all the essentials of life, including food. Women observe fast and perform the ritual activities associated with this festival. As a part of this celebration, young folks of the village stage performance of their valiant skills along with dancing and laying games.
In the Mewar region of the Indian state of Rajasthan, grand tribal fairs are organized on the day of Rang Teras to express joy at the harvest of wheat. The tribals from the adjoining regions also come to be a part of this colourful fair in the month of Chaitra. Rang Teras has been celebrated in this customary way since the 15th century and the event is getting bigger with every passing year. A crowd of elderly people play 'Nagadas' (a traditional musical instrument) and young men try to bout the rhythm of the playing music with bamboo sticks and swords. This art of dancing is characteristic of the Mewar region and is known as 'Ghair'.